Welcome to Premiere Family Practice. Thank you for your interest in allowing us to serve you and your healthcare needs. Our goal is to develop a relationship with each patient, and provide exceptional care to you and your family. Your health and trust is important to us, so we hope to exceed your expectations in the care that we provide such that you are comfortable recommending us to others.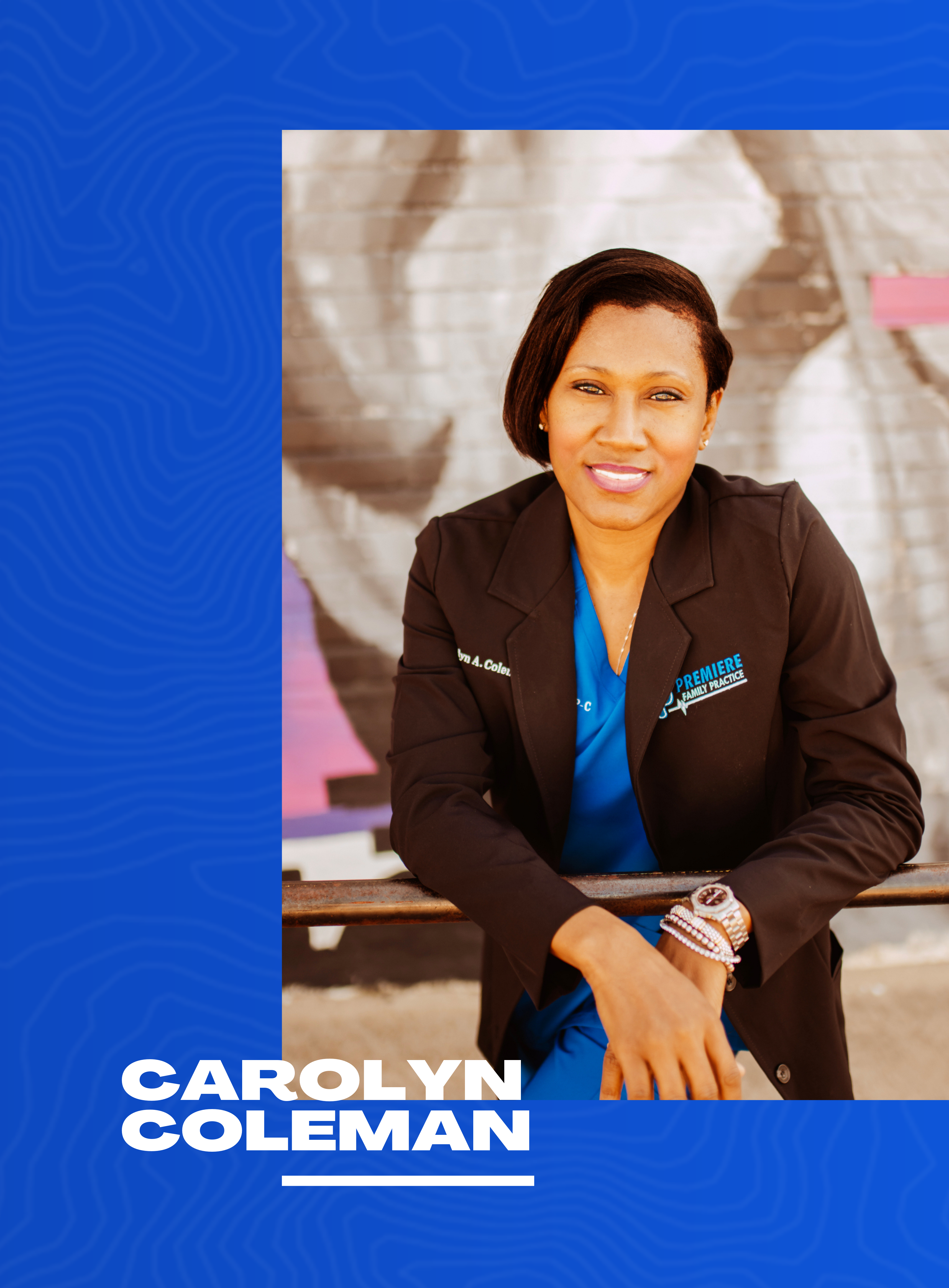 Carolyn Coleman, MSN, APRN, FNP-C, grew up in Northeast Arkansas and received her Master of Science in Nursing from University of Memphis in 2016. Carolyn has over 20 years of experience and has worked in different specialties ranging from Oncology, Emergency Medicine, Telemetry, Medicine Hospitalist Nurse Practitioner and is currently working as a Trauma Hospitalist Nurse Practitioner.
"I like having the ability to provide quality care, educate my patients and practice autonomously."
"When taking care of patients, I believe every patient should be treated the way you would want close family to be treated. Total patient care as a provider is my passion. And I'm thankful now that I can do it on a provider level because I feel I can truly make a difference in my patients' lives."
Elly Armah, MSN, APRN, FNP-BC; has been practicing for over 10 years as a Family Nurse Practitioner and has worked in Urgent care, Family practice and currently a Trauma Nurse Hospitalist. She graduated from Jonesboro high school and earned her Master's in science from Arkansas State University. Elly enjoys building relationships with people and loves that she is able to do this with her patients. She has one son and attends First United Methodist Church in Jonesboro, Ar. In her spare time, Elly likes to volunteer at events for people with special needs, travelling, going out to eat, and enjoying family time.
"Through my role as a Nurse Practitioner, I want to be able to provide the highest quality care to my patients; by providing them with compassionate, Christ-like care and empowering them with the tools to take charge of their health"